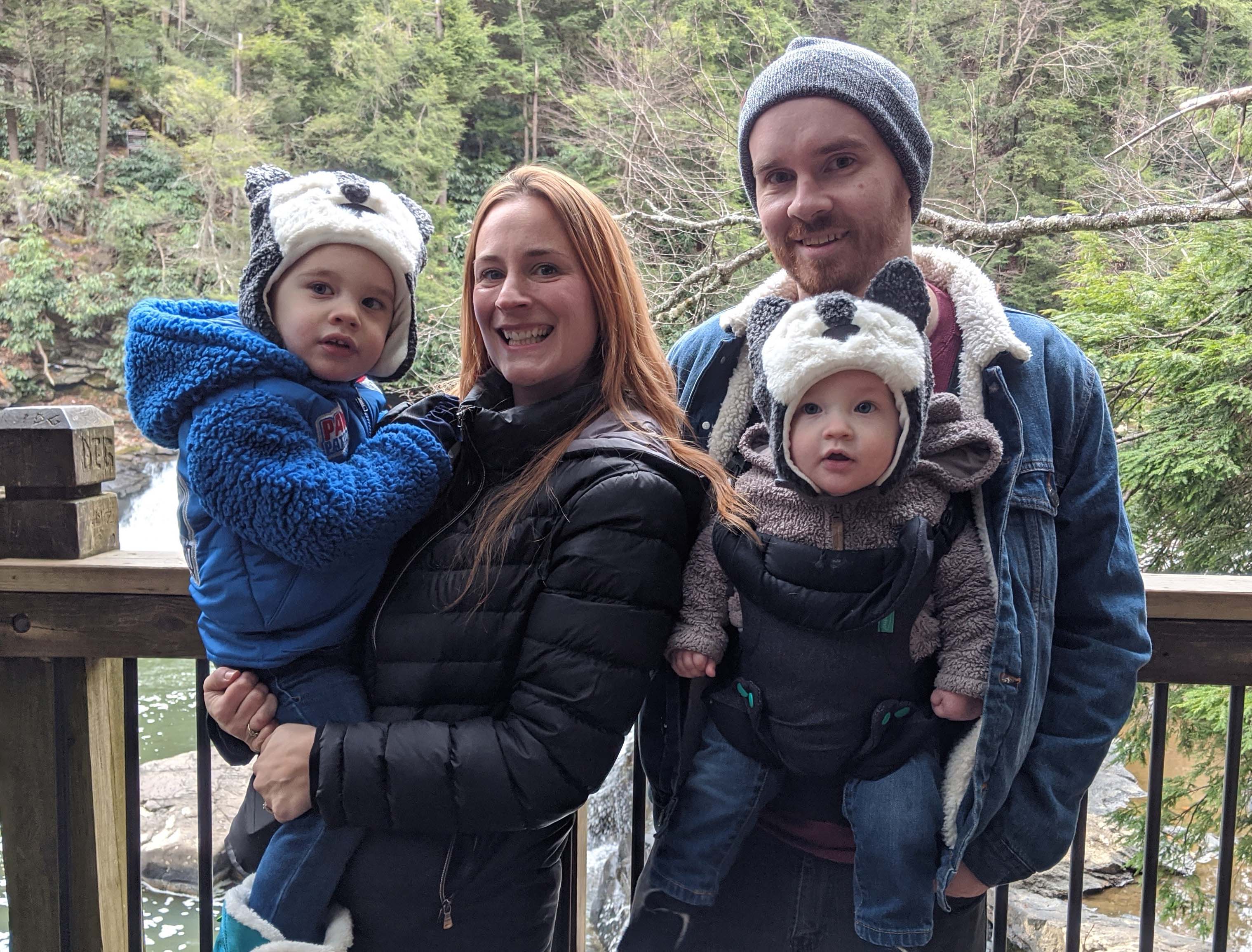 Sam (at right), with his wife Emily, and sons Ellington and Bowie
All Keys Piano Service is Sam McUmber, RPT.
"RPT" means Registered Piano Technician. It is a certification facilitated by the Piano Technicians Guild. To become an RPT you must pass a series of written, technical, and tuning examinations which test your knowledge and skills in the field of piano technology. This is the highest certification offered among piano techs.
Sam is a Northwest Pennsylvania native and current resident of Pittsburgh, PA. He graduated in 2006 from Carnegie Mellon University with a degree in Piano and German. Sam was mentored in Piano Technology by Peter Stumpf, RPT, at Carnegie Mellon, who also provides piano service to the Pittsburgh Symphony and the University of Pittsburgh. Additionally, Sam was mentored by Randy Mangus, RPT, of Wheeling, WV; Piano Technician and Rebuilder Amy Marshall, RPT, of Warrendale, PA; and apprenticed under Tom Budjanec of Piano Forte in Ambridge, PA.
Sam lives a full life with an amazing wife and two adorable sons and a wonderful newborn daughter, one rambunctious dog, and two affectionate cats. He loves to work on pianos and hopes to spend a lifetime making instruments sound beautiful and feel wonderful.